Profile
Multi-lingual international management consultant specialized in the aviation business (airlines, airports, governments, financial institutions).
Wide international experience (10 years) in over 24 countries.
Ex-business analyst with Air France, and Senior Consultant with SH&E.
Currently, Associate Consultant / Contractor (freelance) for SH&E, IATA Consulting, Sterling Merchant Finance, and RDG-Solutions.
Fluent English, French & Spanish.
Business and financial planning for airlines and airports


Traffic forecasts for airports


Airline privatization studies for governments


Airport concession studies for governments


Strategic planning / restructuring for airlines and airports


Commercial / marketing due diligence for airlines


Enhancement of pricing and revenue management (pax and cargo)


Policy making advisory


Air service marketing for airports


Airline start-up business plans


Pricing for airports
Consultancies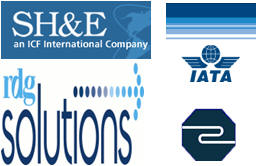 Financial Institutions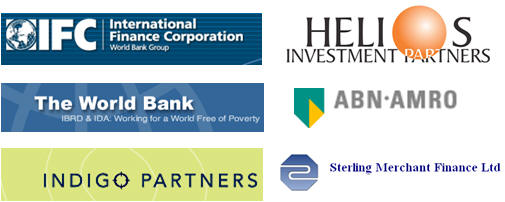 Airlines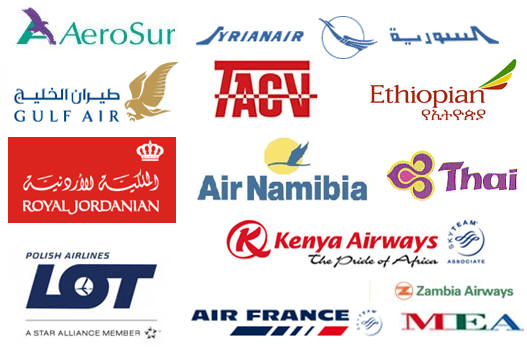 Airports

2001 – 2005: Consultant and Senior Consultant with SH&E, Ltd. International Air Transport Consultancy, London, U.K.
Algeria, Bahrain, Bolivia, Cape Verde, Cyprus, Ethiopia, France, Hungary, India, Ireland, Jordan, Kenya, Lebanon, Madagascar, Namibia, Netherlands Antilles, Nigeria, Senegal, Syria, Thailand, United Arab Emirates, United Kingdom, USA, Zambia
Summary of airline projects
Gulf Air, Manama, Bahrain – Conducted the restructuring of the Pricing & Revenue Management activities: set up action plans, performed staff evaluation and proposed department re-organization – Managed several projects involving: pricing strategy, yield management, IT systems, and business processes.
Ethiopian Airlines, Addis Ababa, Ethiopia – Restructuring project: performed a full review and prepared a long term action plan of all commercial areas including pricing, revenue management, sales, distribution, promotion, customer services and cargo – Prepared a long-term business plan.
Air France, Paris, France – Advised on alternative approaches and mechanisms for division of benefits and financial settlement within the SkyTeam alliance.
LOT Polish Airlines, Warsaw, Poland – Designed market research, performed customer segmentation, designed new product concept and new pricing structure.
Thai Airways International, Bangkok, Thailand – Conducted a strategic review of Thai Airways' corporate plan and business strategy for suitability, practicality, adequacy and effectiveness, and recommended changes to improve the plan.
Government of the Netherlands Antilles, Curaçao, Netherlands Antilles – Advised on the future of air transport in Curaçao following the bankruptcy of Dutch Caribbean Airlines – Prepared a business plan for a new home-based carrier and an information memorandum to find a strategic partner.
Syrian Arab Airlines / Middle East Airline, Damascus, Syria & Beirut, Lebanon – Performed a feasibility study for the establishment of a regional airline in the Middle East as a joint venture between MEA and Syrianair: market analysis, route assessment, business plan, financial plan and marketing plan.
Government of Zambia, Lusaka, Zambia – Prepared a business plan for the establishment of a new national airline in Zambia.
Government of Cape Verde / The World Bank, Praia, Cape Verde – Restructuring and privatization of TACV Cabo Verde Airlines: prepared a detailed restructuring plan of all commercial areas and a comprehensive 5-year business plan.
Government of Jordan / ABN Amro, Amman, Jordan – Privatization of Royal Jordanian Airlines: estimated the potential impact of new optimized schedule and Oneworld membership on Royal Jordanian's traffic for business planning purposes.
Aerosur SA, Santa Cruz de la Sierra, Bolivia – Developed a re-organization and turn-around plan. Acted as Commercial Director – Represented Aerosur at Routes, Copenhagen, Denmark, September 2005.
S
ummary of airport projects
Government of Madagascar / The World Bank, Antananarivo, Madagascar – Advised on private sector participation (PSP) in the airport system: prepared long term traffic forecasts, 15-year investment plans and financial models for 16 airports, explored local participation opportunities in the PSP process, identified optimum PSP strategy, and set up bidding strategy and calendar.
Government of Algeria / Sterling Merchant Finance, Algiers, Algeria – Advised on the privatization of Algiers International Airport (concession contract): performed technical and operational diagnosis, prepared traffic forecasts over 25 years, set up capital expenditure plan, financial model, and concession strategy.
GMR Infrastructure / Hyderabad International Airport Ltd., Hyderabad, India – Prepared detailed 30-year traffic forecasts for a new international airport in Hyderabad that were used as an input into the master, financial, and marketing plans – Prepared a 30-year route start-up plan – Convinced a leading Indian investment bank to fund the airport construction project.
Airports Authority of India / ABN Amro, Delhi & Mumbai, India – Prepared detailed long term traffic forecasts for Delhi and Mumbai airports as part of the modernization and restructuring project.
Alterra Partners, London, U.K. – Prepared detailed long-term traffic forecasts for Larnaca and Paphos airports (Cyprus) as part of a concession bid.
juldu [at] juldu [dot] com
View my profile